CCTV
Abbey IP supply, install and maintain a wide range of CCTV equipment using the latest in IP CCTV technologies from Avigilon and Dahua.
CCTV IP Solutions
A CCTV installation helps to protect you and your staff, protect your premises and stock, and maximise your profit by minimising losses resulting from theft. The latest monitoring systems enable you to monitor cameras on your desktop PC, tablet or mobile phone both home and away.
We can supply and install CCTV to retailers, newsagents, bars, restaurants and offices as well as industrial settings, yards and warehouses.
Free Survey & Quote
Every CCTV solution is bespoke to your needs, so with that in mind we will provide you with a free site survey and quote.
Why Choose Us?
Over 60 years experience
Highly skilled and qualified
CRB checked
Fully insured
Monitoring via monitoring station available
We are truly a one stop shop for effective protection of your business. We install, repair, upgrade and offer CCTV maintenance packages for your peace of mind.
Avigilon CCTV Systems
Avigilon Control Center (ACC) is the industry's easiest-to-use video management software, and has revolutionized how security professionals manage and interact with high definition video. As a distributed network platform with enterprise-class reliability, Avigilon Control Center is able to efficiently capture, manage and store high definition surveillance video while intelligently managing bandwidth and storage. Avigilon Control Center can be pre-installed and configured on an Avigilon Network Video Recorder (NVR) or work as stand-alone software, to meet the needs of any type of installation.
Avigilon Control Center records and manages both video and audio from Avigilon's line of megapixel cameras (from 1 MP to 29 MP). ACC can seamlessly integrate conventional analog cameras, along with a broad range of third-party IP cameras and encoders, giving you the ability to build a hybrid system - providing you with a budget-conscious migration from analog to digital. ACC's easy-to-use interface allows personnel to evaluate and respond to events with minimal training.
The easiest to use interface just got easier with improved design layout and user experience. Avigilon Control Center has been re-engineered from the ground up to be easier to use with an improved system explorer, simplified software functions and more real estate dedicated to camera views.
Find what you need faster than ever with advanced video search with ACC. Find small changes in large areas with sub-region thumbnail searching. Navigate quickly with camera specific event logs. Search through alarms, point-of-sale transactions, license plates and bookmarks faster than ever.
Just plug and play any camera. ACC was designed with openness in mind. The video management software allows you to easily integrate with other leading camera and hardware manufactures.
Make the most of existing legacy systems. Integrate Avigilon with existing legacy systems, including access control and building management. Our distributed architecture with .NET based API makes it easy. Maintain a single interface and save on training costs.
See everything, from anywhere with remote viewing from any device. ACC Mobile lets you monitor your system remotely over any wireless IP network using any Apple or Android device. View live and recorded video from any location with a wireless connection reducing response times.
Get the best detail with unparalleled image detail and digital zoom. Zoom in on objects to get unparalleled image detail. Read license plates from across a parking lot. Get evidence-quality facial recognition. All with Avigilon Control Center and HDSM technology.
Cameras
Avigilon cameras provide maximum coverage for monitoring activity in any indoor and outdoor setting.
Software
Avigilon Control Center (ACC)™ video management software gives control over a workstation with a simplified screen layout, intuitive controls, and customisable features that improve multi-person interactions.
Video Recorders
Video recorders come with optimised high-performance recording technology, a three-year Avigilon warranty with dedicated support, and numerous additional features.
AI Appliance
The Avigilon Artificial Intelligence Appliance (AI Appliance) adds patented self-learning video analytics to nearly any IP camera.
Workstations
For simplicity of deployment, Avigilon high-performance HD NVR Workstations are configured to enable standalone viewing and recording from one machine.
Radar Sensors
The small form-factor impulse radar device includes self-learning radar analytics that scans, learns and continuously adapts to the environment.
Encoders
A video encoder is a cost-effective way to migrate your legacy analogue system to a network-based IP-system.
Monitors
Avigilon provided monitors come in sizes ranging from 19" up to 43". They work seamlessly with our remote monitoring workstations, microphones, surveillance joysticks, and other hardware.
Avigilon Control Center (ACC)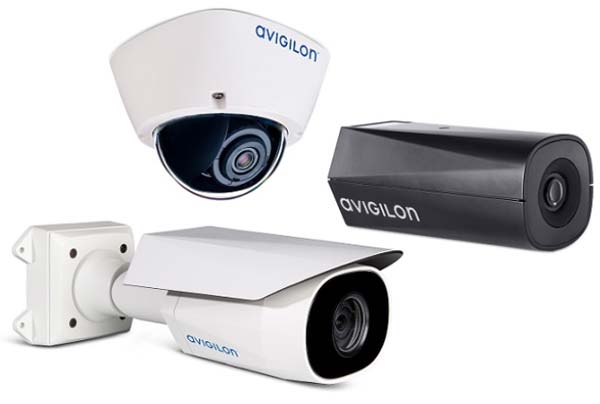 Avigilon H5A camera line

Avigilon AI Appliance Modal A20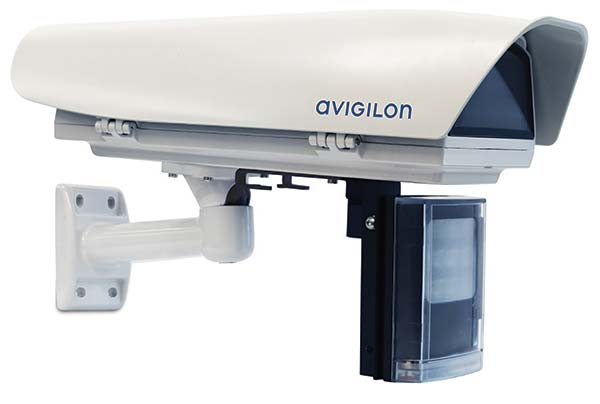 Avigilon H4 License Plate Capture Camera
Dahua CCTV Systems
Dahua Technology is a world-leading solution and product provider of CCTV. The company's product portfolio includes a full range of cameras, DVR and NVR storage, controllers and monitors.
Dahua's products are widely used globally in many fields such as retail, education, utility, banking, public security, energy infrastructure, telecommunication, intelligent-building, and intelligent-transportation.
Dahua Cameras and Recorders
IP Cameras
Multiple product levels are available to fulfill various demands. The Ultra Series is for professionals who demand the latest innovations and best quality. The Eco-Savvy Series is for professional who looks for cost performance balance while the Lite Series is for customers who care about quality but have a tight budget.
HDCVI Cameras
Dahua HDCVI cameras are separated into the Ultra, Pro, and Lite Series. HDCVI cameras are used in applications where existing analogue infrastructure is available, and users have a need for the latest technologies, including 4M/4K resolution, IoT over coax, Power over Coax (PoC), and more.
IP Recorders
Dahua network recorders are equipped with various video channel capacities and physical sizes to cater to various use cases.
HDCVI Recorders
Dahua network recorders are equipped with various video channel capacities and physical sizes to cater to various use cases.
Display Solutions Monitors and Other Products
Monitors & Displays
Dahua provides a wide range of high-quality display solutions for security and commercial use. Including monitors, digital signage and interactive displays.
Brackets & Accessories
Dahua provide a comprehensive range of mounting accessories suitable for internal and external installations along with power adaptors.
Transmission Equipment
Dahua has a wide range of high-quality video transmission accessories and transmission devices to complement their core product range. Products including baluns, converters, distributors, PoE injectors and encoders.
Switches
Dahua switches are designed to smooth the video stream reducing the sudden peaks that can be characteristic of video data. Products include PoE switches ranging from Layer-2 industrial switches to 24 port switches and PoE extenders.
ePoE Technology by Dahua
ePoE Technology
Dahua ePoE technology offers a new way to accomplish long distance transmission between IP cameras and network switches. It enables more flexible surveillance system designs, improves reliability, and saves on construction and wiring costs.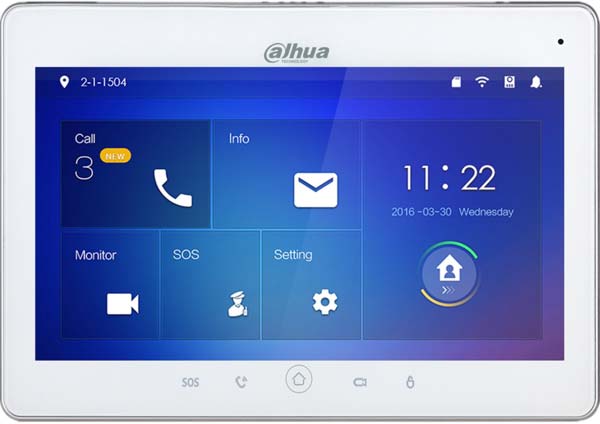 Dahua WIFI indoor monitor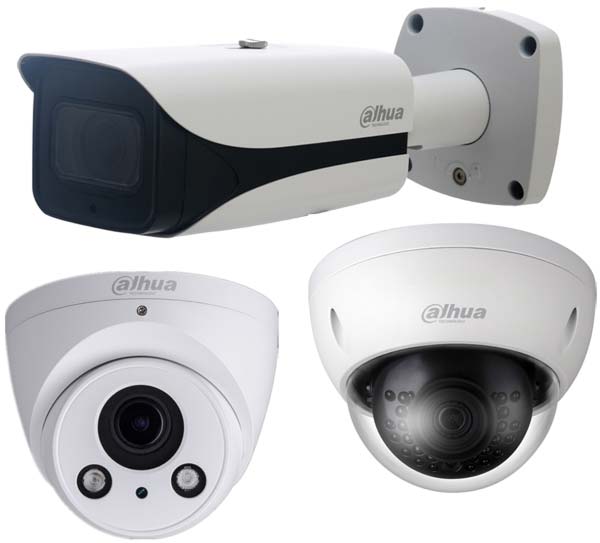 Dahua IP IR Network Cameras

Dahua 16 channel PoE AI NVR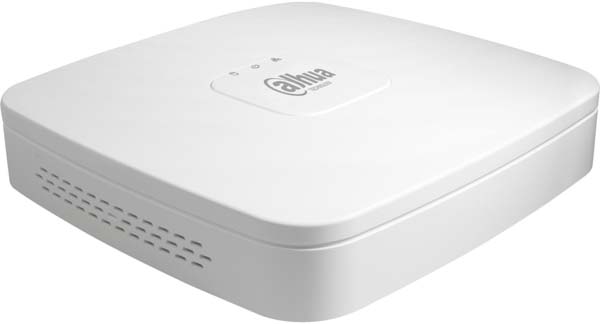 Dahua 4 channel smart NVR