Telephony
Abbey IP supply, fit and maintain a wide range of telephony products including Horizon hosted & legacy BCM telephone systems.
Telephony Products & Services
Telephones are a vital part of everyday business life - bringing people together and allowing audio or video collaboration.
We offer a wide range of business telephones from the major manufacturers including the latest VoIP and SIP phones. Modern business phones have evolved from the basic keypad / receiver and many now include powerful applications and access to video and web browsing.
Every system we supply and install is bespoke, and tailored to your exact need and specification, therefore eliminating wasted money and resources.
We can provide both new and second hand phone systems, phone maintenance, network cabling, VoIP and much more.
Horizon Hosted Telephones
Horizon is ideal for any small to medium sized business and is especially highly suited and cost effective in organisations that have remote workers and more than one site that work together. The system is capable of serving hundreds of employees. Here are some examples of how Horizon is often used:
Dynamic businesses wanting flexibility - businesses with employees who are regularly on the move or out of the office will never lose calls as each user can simply tell the system, at the click of a mouse, where their calls should be sent: their desk, their mobile (or both), or their colleague. And if they miss a call they can pick up their voicemail no matter where they are.
Voicemail-to-email - pick-up your voicemail messages either from the telephone and/or with your email.
Cutting Edge Companies - imagine never having to worry about upgrading your equipment or software. Well that's exactly what happens with Horizon Hosted which is continually being upgraded with the lasted software version downloaded automatically every night.
Home-workers - every handset is effectively an Internet device which can be plugged in anywhere in the World with unrestricted Internet access and work as part of the office phone system
Ideal for multi sites - the service is provided centrally so you don't need an expensive system on each site. Horizon connects branch offices together, calls are free between locations (including Internationally) and everyone shares the same dial plans and directories.
No on-going maintenance costs - hosted on your behalf, there are no expensive maintenance or running costs and you pay for what you use on a simple per-user basis.
Mobile & Laptop Apps - enable your portable device to seamlessly connect and integrate with the main telephone system wherever you can get an Internet connection via WiFi or 3/4G mobile data, so that you can take, make and transfer calls on your Business phone numbers as if you were in the office.
Improving customer contact - put calls on hold, play marketing messages, move calls seamlessly between users and offices, and your customers will get the best experience when calling your business.
Call Recording - Horizon provides a cost-effective way to record calls with MiFID ll compliancy. This centralised feature means calls can be recorded from any location, in any direction and configured instantly at the click of the mouse.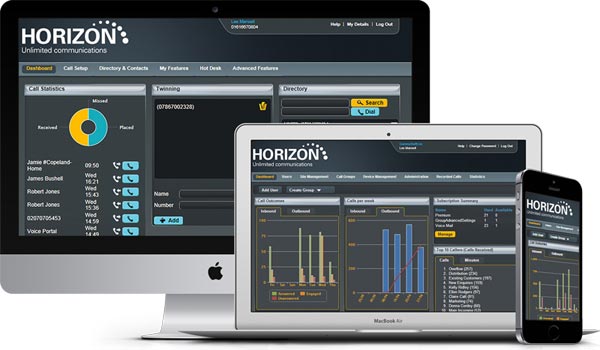 Horizon Dashboard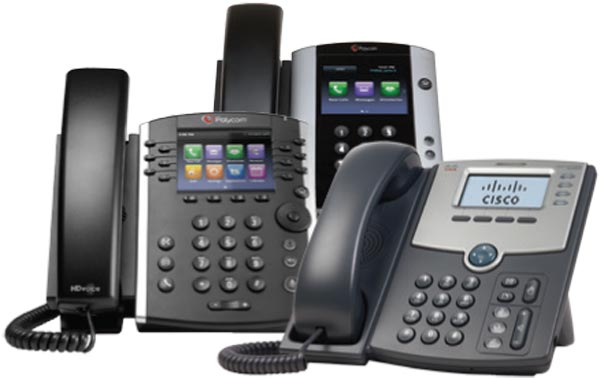 Example Horizon Handsets
Legacy BCM Telephone Systems
Our engineers are fully trained on Business Communication Manager (BCM) Call Centre's and as a Nortel Reseller we are able to purchase Key Codes to open some of the many extra features available to you. We also offer Maintenance contracts and support on all BCM products.
Using virtual private network (VPN) technology and DSL lines, the BCM enables you to have an extension with all the features of a standard extension remote from the office.
No need for Receptionist to answer calls - The BCM has Auto attendant software built in allowing calls to be answered automatically and a message given. Calls can then be transferred to an extension, outside line or voice mailbox.
Combine e-mail, voice-mail & fax into one location - Combines e-Mail, Voice Mail & Fax into a single Inbox, reducing training time as there is only one system to learn. Users can see all messages and prioritise them in order of importance.
Faxes remain private & can be viewed prior to printing. Fax & Voice mail can be routed and managed just like e-mail with easy remote access to all messages via a single call.
Improve employee productivity - Professional call centre software is built into the BCM. This would normally be very expensive and limited to larger telephone systems. By utilizing this software
Call Centre applications can help to increase revenues by:
Increasing the numbers of calls handled
Reducing customer hold time
Eliminating ring/no answer
Reducing abandoned calls
Business Communications Manager Call Centre applications can also help to optimise staff resourcing through call routing capabilities that help to balance workloads; having multi-skilled agents logged into more than one group at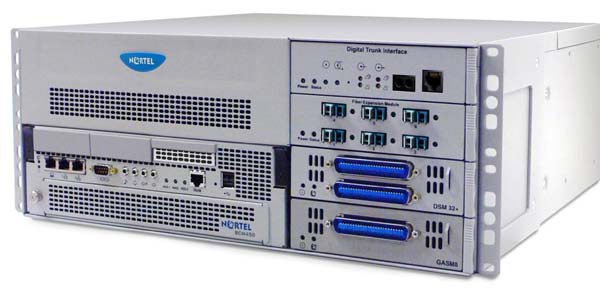 Nortel BCM450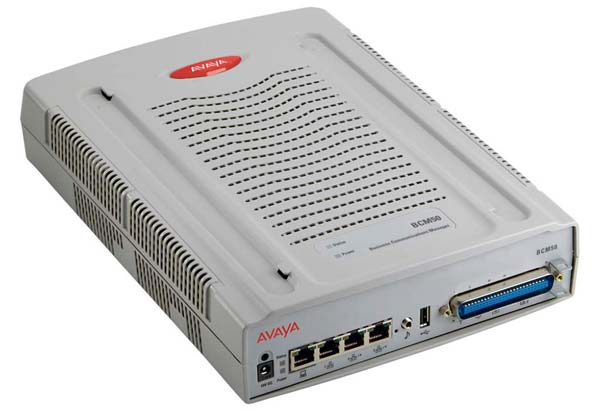 Avaya BCM50